The history behind 'Dat's Nice' hot sauce says it all in the name. The 'Dat's' kind of rolls right off the tongue just like the wonderful taste from the Datil peppers in our pepper sauces that are indigenous to the Saint Augustine, Florida area. The 'Nice' well that's how you feel after eating one of our great hot pepper sauces on just about anything. After making the pepper sauces for many years, friends and family said, "Dat's Nice – you should sell it…" Yeah right, sounds more like a pipe dream! Then one day we decided what the heck, let's do it. So there you have it!

Now go on and enjoy Dat's Nice hot sauce with your friends and family. We are so sure that you will enjoy the products we have a GUARANTEE. That guarantee is, "If you don't like this sauce, you won't buy another bottle, we guarantee it!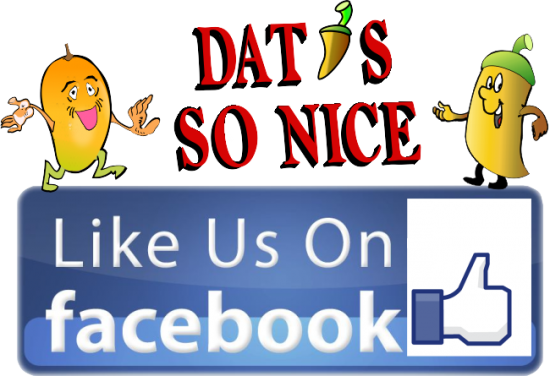 Dat's Right!  We're now on Facebook and we'd love to have you follow us. Click the lil' guys above and then 'Like Us' so you can stay up to the minute with our specials and where we'll be setting up next.  Dat is so cool!



How We Make Datil Pepper Sauce Really Good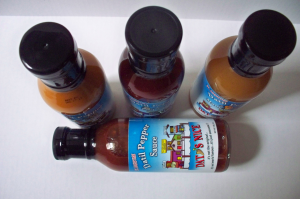 In the years since that first day we began, we have grown not only in the number of pepper sauces that we bottle, but in the number of Datil peppers that we grow right here in our own backyard. There is nothing more satisfying than marketing a product that we grow and then make with our family. We grow the Datil peppers from seed, then we use the all finest ingredients to make our Datil pepper sauces that taste so good. We really are a family owned business in every sense of the phrase.
We even offer many recipes where we changed it up and added our Datil pepper sauces; that's right, we make Datil pepper sauce recipes.