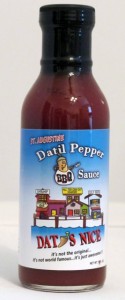 Datil Pepper BBQ Sauce is just about the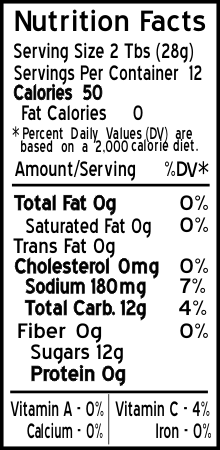 best rib and barbeque sauce you'll ever savor – sweet, hot and oh, so spicy! The sweet and tangy flavors of this barbeque sauce bring out the absolute best in grilled or smoked pork, seafood or chicken. This pepper sauce makes great barbequed shrimp, chicken, wings, pork and works splendid as a dipping sauce too. BBQ Sauce with the Datil Bite!
Our sauces are now: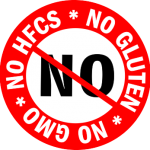 Gluten Free
NO High Fructose Corn Syrup
NO GMO!

INGREDIENTS: Water, Sugar, Tomato Paste, Light Brown Sugar, Natural Rice Vinegar, White Vinegar, Datil Peppers, Honey, Salt, Xantham Gum, Onion Powder, Garlic Powder.
Description

Datil Pepper BBQ Sauce