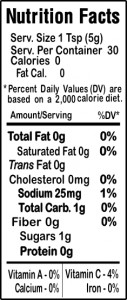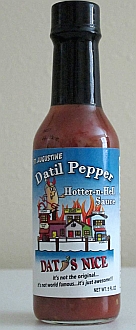 Announcing our newest datil to hit the scene, Dat's Nice has a brand-new pepper sauce that is Hotter-n-Hell. Made with our finest home-grown datil peppers from right here in St. Augustine, Florida… along with all-natural ingredients, this might be the zestiest, zippiest (did we mention, HOTTEST?) and most flavorful datil pepper sauce you ever tried.

Easily reaching the Datil's top heat of the 250,000+ sizzlin' Scoville units, this is one confection of a hot sauce. Don't be fooled by wimpy sauces, Dat's Nice Hotter-n-Hell Datil Pepper Sauce will have you sweating from the burn, and leave you gasping for more.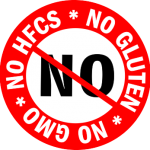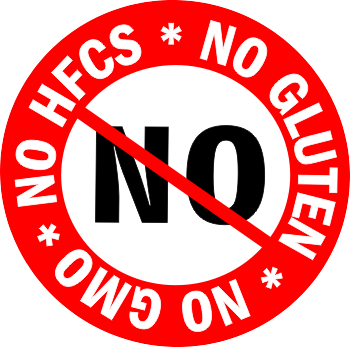 Our sauces are now:
Gluten Free
NO High Fructose Corn Syrup
NO GMO!
INGREDIENTS: Distilled Vinegar, Datil Peppers, Tomato Paste, Apple Cider Vinegar, Water, Sugar, Sea Salt, Molasses, Garlic, Garlic Powder, Onion Powder.
Description

Hotter-N-Hell