** HOLIDAY FAIR **
We know you're gonna want to Save-This-Date!
Mark your calendars for this BIG Event!
Check out the details − Plan to have a day of fun.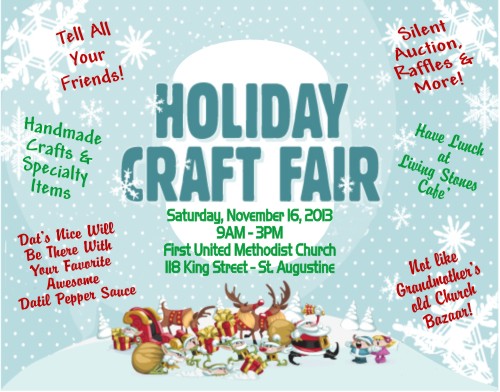 Come on out for a fun-packed day in St. Augustine, Florida!
Not only will you find all kinds of unique handmade goodies or
gifts, but yours truly will be vending your favorite datil pepper
sauces, just in time for Christmas.