Hey there, Dat's Nice Fans… Happy 2015!
It's a new year and we have new festivals to announce! We're getting ready for the annual Key Lime Pie Festival in gorgeous Port Canaveral, Florida. If you haven't been to this event, friends, it is time to plan for that January escape.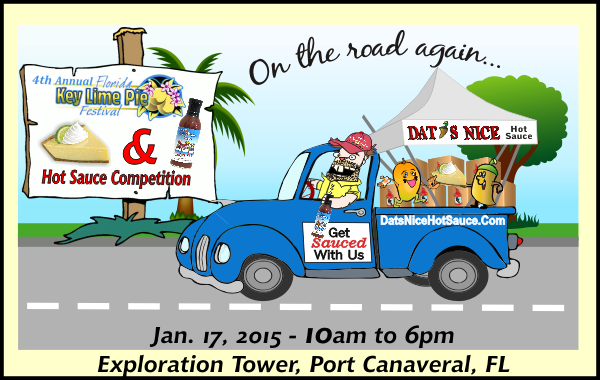 There are many FL artisans and hand-crafters who vend during this fun event… and of course, yours truly, Dat's Nice will be there with all your favorite Datil Pepper Hot Sauces. You can always get our sauce online at datsnicehotsauce.com, but why not plan a weekend getaway where you can stock up on all your sauces – shipping free!
Cocktails, entertainment, yummy key-lime prepared foods, presentations and contests for fun. The Key Lime Pie Festival held ten days from now is one of the best and you'll have much fun.
Come get sauced with us!