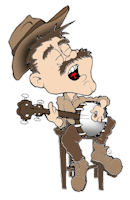 It's Dat TIME Again!


Time to mark your calendars for the ever-popular


This year's event will be held March 1 – 3, 2013 ~ Francis Field at 25 Castillo Drive next to the Visitor's Center in Downtown St. Augustine, Florida.
There will be world-class artisans of seafood, crafts, gourmet foods, entertainment and big time fun for

the kids and they are now preparing for that big weekend. As is every year, there will be contests, rides, activities and entertainment, galore!
What's even better is Dat's Nice Datil Pepper Sauce will be there setup as a Vendor (for the 3rd year in a row).  We're going to have samples of all our famous sauces for everyone to try, free recipe cards with delectable appetizers and entrees made with one of our fantastic datil pepper sauces, and our Mega Sauce Raffle. 
Make plans now to come and see us, March 1st through the 3rd.  Bring the kids, and your big appetites because we're sure you're gonna have a grand ole time.
For more information, visit www.lionsfestival.com