Get ready for the 18th annual Rhythm & Ribs this weekend at Francis Field, located on West Castillo Dr. in St. Augustine. The festival days are April 5-7th, and hours are Friday, 5 – 10; Saturday, 11 – 10 and Sunday, 11 – 6 with non stop music and scrumptious barbecue all weekend long, plus arts and crafts and plenty of activities for the kids.
Rhythm & Ribs is the St. Augustine Sunrise Rotary Club's yearly fundraiser with all proceeds going to charity.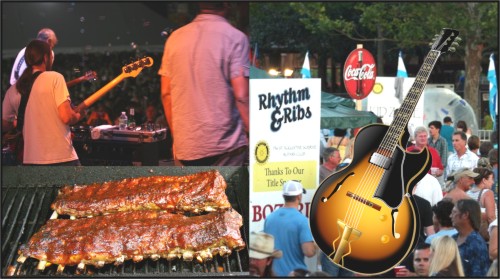 Dat's Nice Hot Sauce is not only a vendor during the 3 day event, but is honored to be a part of something so special.  Funds raised from the event typically reach around $100K! This charitable money raised would not be possible without the help of almost 200 volunteers who work a total of 2,000 hours throughout the Festival weekend!
So if you're in the St. Augustine area, come on out to see us this weekend. We'd love to have you try our wonderful datil pepper sauces, buy a bunch to take home with you and help the Rotarians make more money for all the charities served.
Rhythm & Ribs is such a worthwhile cause. For a list of charities served, visit: http://rhythmandribs.net/benefit-recipents/