…so we're getting ready to Run-Away for the weekend!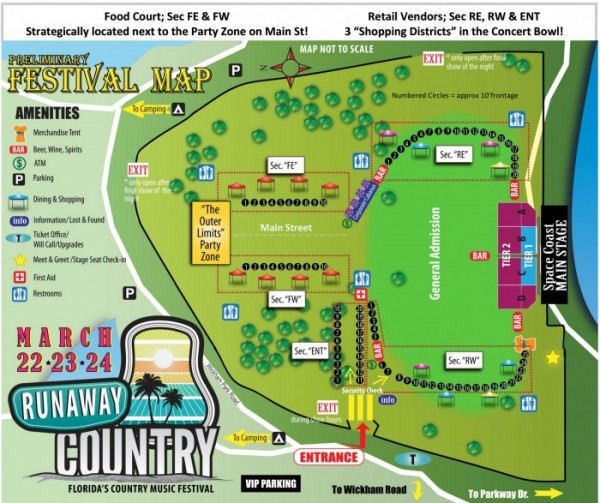 That's right… it's time for Runaway Country – a party-time when some of Country's Hottest Stars will come together for 3 Days & 3 Nights of non-stop Country Music… a full weekend of camping, food and fun under the sun and stars. The location is 12 miles south of Cocoa Beach in beautiful Wickham Park in Melbourne, FL.
If you haven't told your boss you're taking Friday off, you still have time today.
Pack the van, grab the tent and come on over and GET SAUCED  with us!
See you there!!!