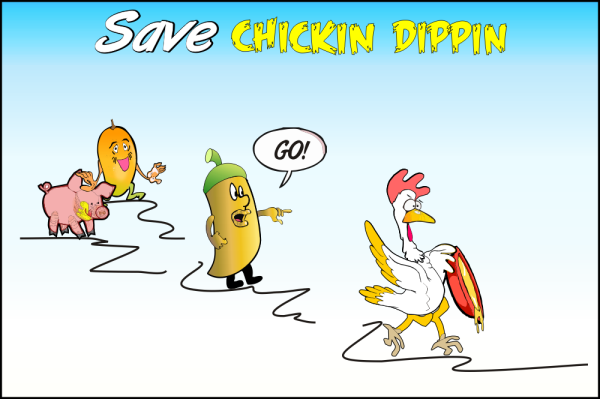 Rumor has it, our favorite gourmet sauce, Dat's Nice Chicken Dipping, may soon be un-shelfed!  You ask, "How can this be?" Such a flavorful blend of Mustard, Garlic, Tomato, Onion and Datil Peppers!
This spicy dipping sauce was once just a lowly mustard sauce, but with a flavor of zesty mustard with a kick, it was lovingly dubbed it Chickin Dippin Sauce, perfect for dipping soft pretzels, cheese cubes… and especially chicken!
So versatile, this dipping sauce is also fantastic as a salad accompaniment in chicken, tuna, and potato salads. It's especially awesome as an added flavor in many dinner entree's like salmon loaf and crab cakes.
Do we sit back and do nothing while CD is put out to pasture? Of course not, we simply can't let this go without a fight!
We need you to VOTE HERE to save our buddy!