Are you ready for some football?
Get ready for the Super Bowl and make sure you have plenty of Dat's Nice Datil Pepper Sauce on hand. We're running all of your favorite flavors on sale… and don't worry about it getting to you on time. Most orders are sent Priority Mail and that means 2-Day shipping.
We've sweetened the deal with $1 OFF each bottle of sauce you buy.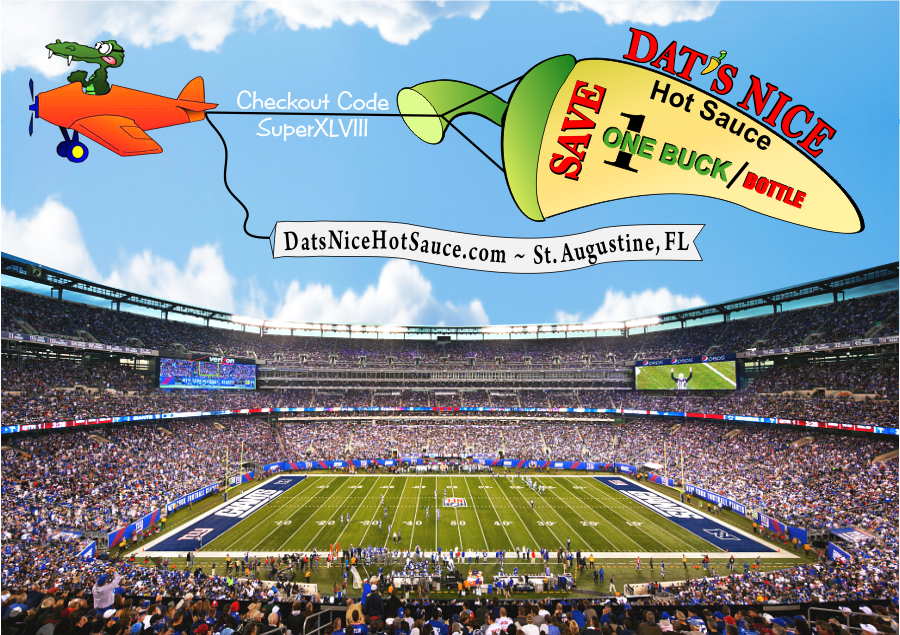 So wha-la… that means you can invite all your rowdy friends over for some
Mayhem & Munchies
and have plenty of Dat's Nice Hot Sauce to go with all that great food.
Just jump on over to our Sauce Page where our datil pepper sauce is on sale
then add all your favorite varieties to your cart.
Then when you get to checkout,
use Code: SuperXLVIII
to save on every bottle.
Then once game day arrives, we hope you enjoy the sport
plus every delectable sip of the best dang datil pepper sauce, ever!