St. Augustine, Florida is the nation's oldest city and it will celebrate its 450th birthday in 2015. Originally inhabited by the Timucuan Indian and colonized by the Spanish, named after Augustine of Hippo, the area is rich in history with many of the original buildings and forts still standing as they are historical tourist attractions today. St Augustine saw early exploration from native Americans, Puerto Rico, France, England and Great Britain, along with visits by vagabond pirates, apprentices, investors and those eccentric rich, and it is the historical landmarks and artifacts that are the mode which tell all about the city's storied past.
St. Augustine has been home to a wide range of cultures, but none with the longevity as the Minorcan heritage from the Mediterranean and the Island of Minorca. Many stories have been told, some fabricated, as to the arrival of the Minorcans in Florida, but lore has it that Minorcan families were recruited to travel to Florida as settlers, but wound up being indentured servants to colonize the area known as New Smyrna. The conditions there were not as promised to the people, who rebelled and walked close to 70 miles to St. Augustine. The families and their descendants have stayed in St. Augustine through all the subsequent changes of flags, to become the venerable families of the community, marking it with language, culture, cuisine and customs.
From Spanish settlement to British decree to an American state of the union, St. Augustine's antiquity and varied ethnic influences are evident in its roads, architecture and the people who call it home. St. Augustine's historic locations and galleries are great places to learn more about the past and character of this unique city.


The Datil Pepper
Along with the area's Minorcan ancestry also comes the story of the Datil pepper plants. Many people in other parts of the country have never even heard of the Datil pepper, yet it has been a part of the St. Augustine cuisine since the 1700s. As a mainstay, the plants are not grown anywhere else in the US. Some say the plants are indigenous to the St. Augustine climate. It has been said that there are records that confirm the plants were brought to the area by a Cuban jelly maker, but since there is no way to validate the true origin of the pepper in St. Augustine today, we'll just accept the fact that the Datil has become a signature ingredient in local Minorcan cuisine and is still served area-wide today.
There are quite a number of local families who trace their heritage to the original Minorcan settlers; many of who grow the Datil pepper and make fantastic food products with them. From sauces to jellies, spices to pickles, baked beans, chowders, peanuts and even vinegar, the Datil pepper has become quite versatile to the area's cuisine, the Datil pepper adds a sweet-hot, spicy tang to whatever it is used to flavor.
So what makes the Datil Pepper unique? Datils are similar in strength to Habaneros peppers but have a sweeter, mellower flavor. Their level of fieriness can be anywhere from 100,000 to 300,000 Scoville units which puts them mid-range in heat but with just enough kick to spice up your foods, nice-ly!
Mature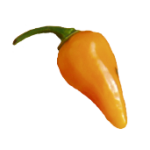 Datil peppers are about 3.5 inches long and bright yellow-orange in color. They are grown much like any other pepper plant. The St. Augustine climate is just mild enough making it conducive to growing these little wonders almost year round.  Once ready to be harvested, it is a given that Dat's Nice Datil Pepper Sauces are on the way. So after all the planting and watering and trimming and picking, it is off to the bottling company where the four great miracles are made. 
Our sauces are wonderful and can be used in and on many different foods, as dipping sauces, grilling sauces or basting sauces, and the original Datil Pepper Sauce is an excellent ingredient in Bloody Mary's.
From chicken to fish and seafood as well, Dat's Nice Datil Pepper Sauces add just the right flavor and offer the perfect amount of heat to spice up your next backyard barbeque or gathering with family and friends.
A Market for the Datil Pepper
Many of the area Datil pepper entrepreneurs participate year round in the manufacture and sale of thei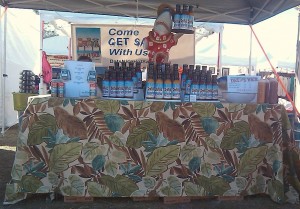 r Datil pepper products and one can find merchants set up at area farmer's markets or at one of the numerous annual craft fairs throughout the city. Some suppliers have been proactive establishing relationships with local gourmet food shop owners and/or restaurants where they are able to sell their delicacies, which in turn, should pave roads to further repeat business as tourists from other parts of the country and the world, visit St. Augustine. Amazing as it may seem, these products have been made and sold for nearly 300 years, yet if you look online for in-depth information about the Datil Pepper and the many scrumptious food products it is used in, there is not a whole lot being said. What has been stated, has been repeated over and over again, so we are about to change all that!
If you are new to the area or if you are planning to visit St. Augustine in the near future, you may want to look up an event to attend where you can try the Datil pepper products and prepared foods, first hand.  Here are a few annual events we learned about where Datil products can likely be purchased from the artisans who make them: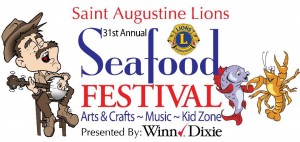 The Lions Seafood Festival – Get ready for great seafood nearly any way you want it; tap your toes to live bluegrass, folk and country music, then stroll through more then 100 arts and crafts exhibitors. These are just a few of the highlights of the Annual Lions Seafood Festival to be held in St. Augustine in March 2012. This three-day event, drawing well over 20,000 people is a favorite throughout northeast Florida and features tons of delicious seafood, outstanding music and affordable arts & crafts. Fun for all ages, so bring the kids. To be held at Francis Field at 29 W. Castillo Drive in St. Augustine, next to the Visitors Center garage.

St. Johns County Extension Office Datil Pepper Festival– celebrated its 5th year in October 2011. Top chefs from several local restaurants dished up Datil-pepper-infused creations. Promoting locally grown food to the more than 1,300 people who came out to taste the "hot but kind of sweet" peppers was one goal of the event. Chefs put them in cupcakes and grits, jambalaya and chowder, pulled duck and barbecue sliders and sauteed shrimp on crostini.
An Amateur Datil Pepper Sauce Contest was held in 2011 at the St. Johns County Agricultural Center off State Road 16. It is unknown of this is an ongoing annual event.
A Datil-Fest or a Datil Pepper Cook-off was held at the St. Johns County Ocean Pier in 2010. Carey Delrey, manager of Old City Farmer's Market partnered with the national Wildlife Refuge Association to put the event on and stated that it was the first one, but she had plans to have it every year thereafter.
St. Augustine Farmers Market at the Pier – an outdoor farmer's and craft market with approximately 60 artisans who sell their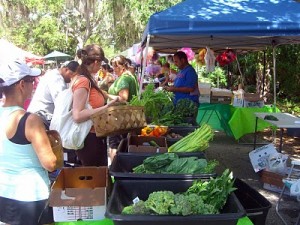 homemade items weekly every Wednesday, year round. Dat's Nice sets up shop here as often as life makes it possible. Come and visit with us at the pier; we look forward to meeting you there!
As you can see, this list is never-ending because we are meeting more great people every day. Our goal is to have everyone taste our great sauces, but more importantly, we want to tell the rest of the world about the flavor of the Datil Pepper and open our market across the globe. This flavorful yellow gem has been St. Augustine's secret for many years; the time has come to tell the world how good our sauces are on all foods…and keep everyone saying, 'Dat's So Nice!'